Discover the differences between conventionally and regeneratively grown foods and their effects on human well-being and nutrition.
Metabolomics expert, Dr. Stephan van Vliet, joins Greenacres' Chad Bitler for an enlightening discussion on these differences. Together, they will share preliminary first-year data from their joint research project, "Regenerative Farming Systems and Their Impact on Food Quality and Human Health." Attendees will gain valuable insights into the effects that different farming approaches have on nutrient density. Whether you're a doctor, nutritionist, health and wellness practitioner, or just generally interested in where your food comes from, you'll enjoy this event. It will offer valuable insights into holistic well-being and the origin of our food. Don't miss this opportunity to expand your knowledge and explore the potential implications for a healthier future! To learn more about the research project, click here.
You will have an opportunity to enjoy a variety of appetizers using Greenacres products, and then join metabolomic expert Dr Stephan van Vliet and the Greenacres Research department for a presentation followed by a Q&A session. Drinks will also be available for purchase.
Timeline:
6:00pm – Arts Center Gate Opens
6pm-7pm – Cocktail Hour
7pm-8:30pm – Presentation Followed by Q&A Session
RSVP:
All guests must RSVP. For questions about this event, please call (513) 891-4227 ext.3.
Meet the Presenters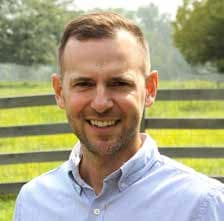 Chad Bitler
Research Director, Greenacres Foundation
Chad leads the Greenacres Research Department with a goal to explore connections between regenerative agricultural practices, responsible ecological management, and their outcomes on soil health, food quality, and the environment – which are all inextricably linked. The data collected from Greenacres research is aimed at inspiring land managers to instill regenerative practices that can provide positive impacts on their land. Chad graduated from University of Cincinnati with a M.S. in Nutritional Sciences. He has collaborated on research with notable land grant universities and organizations to help increase the collective knowledge surrounding regenerative practices.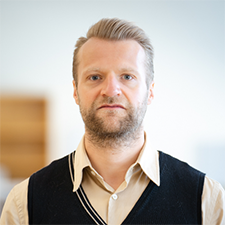 Dr. Stephan Van Vliet
Assistant Professor, Nutrition Science, Utah State University
Dr. Stephan van Vliet is a nutrition scientist with metabolomics expertise in NDFS. He earned his PhD in Kinesiology as an ESPEN Fellow from the University of Illinois at Urbana-Champaign, and received training at the Washington University in St Louis School of Medicine and Duke University School of Medicine. Dr. van Vliet's research is performed at the nexus of agricultural and human health. He routinely collaborates with farmers, ecologists, and agricultural scientists to study critical linkages between agricultural production methods, the nutrient density of food, and human health.